A Free Gift Basket, Free Personalization we'll print your message on a satin ribbon Free. One line with up to 45 characters requested text repeats across entire ribbon, A free card is included with your personal message or greeting, as well as complimentary scissors so you or your recipient can easily open their gift, and Free Standard delivery. 
Sweetheart "I never loved you any more than i do, right this second, And I will never love you any less than i do right this second." 
A little note for you Babe "Love lets you find those hidden places in another person, even the ones they didn't know were there, even the ones they wouldn't have thought to call beautiful themselves"

Key To Your Heart for 32 Guests
  
  

 Product Details
This kit includes:
| | |
| --- | --- |
| 32 | Metallic Key to Your Heart Dessert Plates  |
| 48 | Key to Your Heart Day Beverage Napkins  |
| 32 | Key to Your Heart Day Cups  |
| 1 | Key to Your Heart Day Table Cover  |
| 48 | Red Premium Plastic Forks  |
 $117.99
_______________________________________________
Key To Your Heart for 16 Guests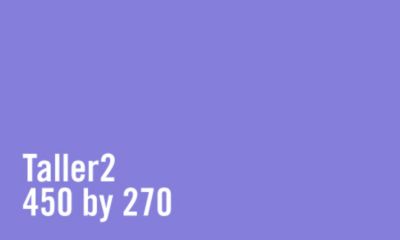 This kit includes:
| | |
| --- | --- |
| 16 | Metallic Key to Your Heart Day Dessert Plates  |
| 16 | Metallic Key to Your Heart Day Lunch Plates  |
| 16 | Key to Your Heart Day Beverage Napkins  |
| 16 | Key to Your Heart Day Lunch Napkins  |
| 16 | Key to Your Heart VDay Cups  |
| 2 | Key to Your Heart Day Table Cover  |
| 2 | Red Premium Plastic Cutlery Set 24ct  |
| 2 | Tinsel Heart Centerpiece  |
| 1 | Swirl Heart Garland  |
$111.99

_______________________________________________
Key To Your Heart for 8 Guests

  

This kit includes:
| | |
| --- | --- |
| 8 | Metallic Key to Your Heart Day Dessert Plates  |
| 8 | Metallic Key to Your Heart Day Lunch Plates  |
| 16 | Key to Your Heart Day Beverage Napkins  |
| 16 | Key to Your Heart Day Lunch Napkins  |
| 8 | Key to Your Heart Day Cups  |
| 1 | Key to Your Heart Day Table Cover  |
| 1 | Red Premium Plastic Cutlery Set 24ct  |
| 1 | Tinsel Heart Centerpiece  |
| 1 | Swirl Heart Garland  |
_______________________________________
Heart of Gold for 32 Guests
 
  
Product Details
This kit includes:
| | |
| --- | --- |
| 32 | Heart of Gold Day Dessert Plates  |
| 48 | Heart of Gold Day Beverage Napkins  |
| 32 | Heart of Gold Day Cups  |
| 1 | Heart of Gold Day Table Cover  |
| 48 | Red Premium Plastic Forks  |
____________________________________________
Heart of Gold For 16
  
Product Details
This kit includes:
| | |
| --- | --- |
| 20 | Red Paper Dessert Plates  |
| 16 | Heart of Gold Day Lunch Plates  |
| 16 | Heart of Gold Day Beverage Napkins  |
| 50 | Red Lunch Napkins  |
| 16 | Heart of Gold Day Cups  |
| 2 | Heart of Gold Day Table Cover  |
| 2 | Red Premium Plastic Cutlery Set 24ct  |
| 12 | Dot & Chevron Heart Swirl Decorations  |
| 2 | Tinsel Heart Centerpiece  |
__________________________________________________
Heart of Gold for 8 Guests
  
Product Details
This kit includes:
| | |
| --- | --- |
| 20 | Red Paper Dessert Plates  |
| 8 | Heart of Gold Day Lunch Plates  |
| 16 | Heart of Gold Day Beverage Napkins  |
| 50 | Red Lunch Napkins  |
| 8 | Heart of Gold Day Cups  |
| 1 | Heart of Gold Day Table Cover  |
| 1 | Red Premium Plastic Cutlery Set 24ct  |
| 12 | Dot & Chevron Heart Swirl Decorations  |
| 1 | Tinsel Heart Centerpiece  |
$99.99
_________________________________________