Remember To Get Your Free Gift After Your Order
Item #031 Grad Lunch Plates 9"  we will deliver 48 plates + extra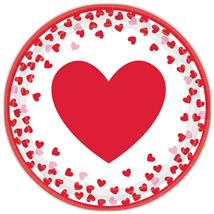 Congrats Grad! Celebrate this special occasion with our gold, silver, and black Grad paper goods. Each pack of Grad 8 3/4" Dinner Plates comes with 8 per pack and they look great for graduations at any age.
 Item #032 Grad Lunch Napkins 4 packs Lunch Napkins pack have 16 We will deliver 48 pack + extra Lunch napkins to

Add the perfect touch to your Graduation party table with our paper Grad Lunch Napkins. Our black, gold, and silver paper Grad Lunch Napkins come in a pack of 16. Perfect for your special graduation occasion.
Item# 03  we will deliver 48 Luminous spoons 48  Forks 48, Knives + Extra spoons, forks and knives  
12 Piece Set of Glow Spoons, Forks and Knives features one full set of plastic Glow cutlery in green, blue,yellow and red, a great way to light up nighttime events. Each pre-packed 12 Piece set of Glow Spoons, Forks, and Knives are packed in Retail Boxes with 4 forks, 4spoons and 4knives in Green, Blue Yellow and Red.
Item #04 NeonNeon Red-Green we will deliver 48 Cups 12oz 
Our neon pink tumblers feature a built in bright white LED and also features 3 fabulous light functions. With a click of the on/off button you can choose from fast flash, slow flash and steady on to illuminate your party cocktails. Use our Neon Pink LED 12 oz Cup to celebrate Graduates sweet 16's or for any party with a pink color theme. Our Neon Pink LED 12 oz Cup are also black light reactive and look amazing on and off, day or night! Hand Wash. Batteries included and installed.
 Let the graduates in your life know how proud you are of all their hard work and dedication. 
More plates assortments