HEART MYSTERY  (up to 48 Guests package)
Item# 01  Pack of 8 Heart Mystery Party Plates 10 1/4  (will deliver 48 plates)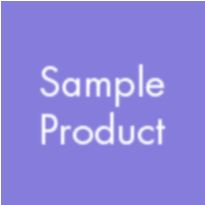 Your guests say "I do" to seconds when a delicious meal is served on Mint to Be Dinner Plates. These large paper plates feature a pastel mint green and gold background with an "I Do" headline in beautiful white script. Pink hearts and arrows add a sweet touch to this bridal shower tableware. The deep lip and extra-durable paper allow you to easily hold the food at your bridal shower or wedding! These pretty paper heart paper plates feature a fun and flirty design perfect for Lovers. Add our 9" paper heart lover's Day plates to your next simple yet romantic theme event. Our hearts dinnerware comes 8 per unit.
 Item# 02  Heart Mystery Lunch Napkins pack have 16  We Suggest 5 Boxes 5x16 (will deliver 80 pack).

Give your wedding tableware a minty fresh look with Mint to Be I Do Lunch Napkins. Featuring "I Do" in classic white script, these mint green and gold paper napkins are perfect for cleaning up small messes at your bridal shower or engagement party. Pink hearts and arrows adorn the napkins for a lovely look at your mint-themed bridal shower. Set your Dinner's Party Table with our pretty hearts Lunch Each pack of 6 1/4 in x 6 1/2 in Paper Napkins
Item# 03 In the Dark Luminous Spoons 48, Forks 48, Knives 48 we will deliver 48 of each  

12 Piece set of Glow Luminous Knives, Forkls and Spoons features one full set of plastic glow cutlery in green, blue, yellow and red a great way to light up night time events. Each Pre-packed 12 Piece set of Glow Knives, Forks and Spoons are packed in retail Boxes with 4 forks,4 spoons and 4 knives, yellow and red. 
 Item 04 Neon Red-Green we will deliver 48 12oz Cups


Our neon pink tumblers feature a built in bright white LED and also features 3 fabulous light functions. With a click of the on/off button you can choose from fast flash, slow flash and steady on to illuminate your party cocktails. Use our Neon Pink LED 12 oz Cup to celebrate Graduates sweet 16's or for any party with a pink color theme. Our Neon Pink LED 12 oz Cup are also black light reactive and look amazing on and off, day or night! HandWash. Batteries included and installed.